About Dorélit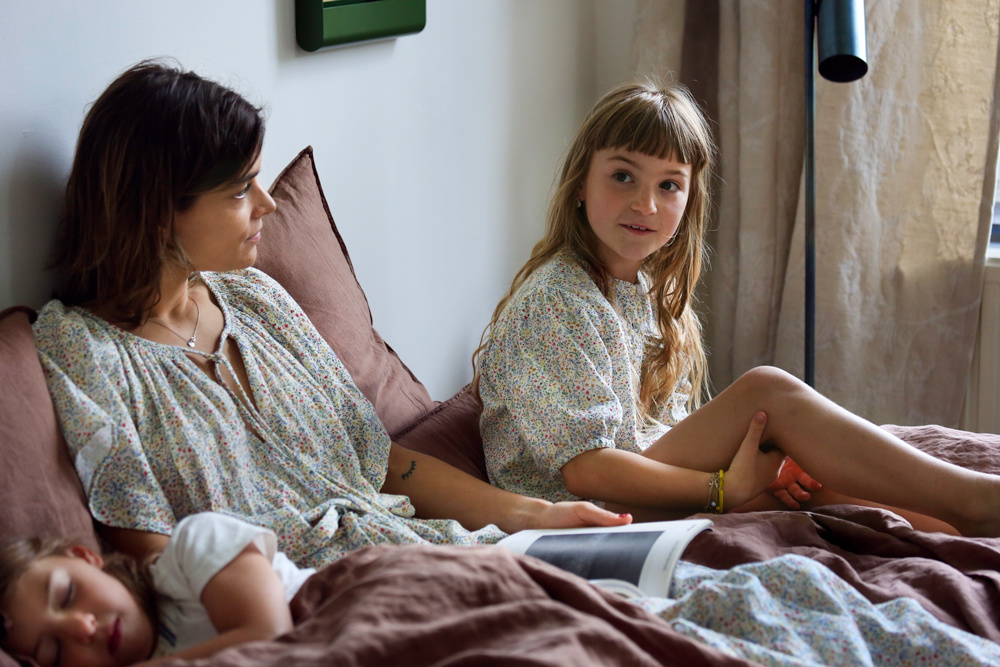 To sleep and to live
Dorélit is your sleep- and daywear brand. We're your lazy days in the sun, your snuggly moments in bed. We're your messy beautiful family breakfasts, and your favorite bedtime story. We're your comfy jammies and your effortless business attire. We're here for you, always and wherever you are.
Sleepwear is the new daywear 
Comfortable loungewear is elevated from an at-home staple to a look worth taking outside. Fluffy tracksuits and dreamy nap dresses have established themselves a respectable place in our wardrobe: night and day, at home and at work, formal and casual.
Natural beauty is the best beauty
Dorélit favours cotton, because it helps us to keep cool and to stay warm. Not only are the fabrics comfy and snuggly, they're also natural and hypoallergenic. The fabrics have been selected to enhance well-being and calm, helping us to wind down after a long day and to stay strong in challenging times. Dorélits' high-quality standards ensure long-lasting clothing life, which is good for the planet and our wardrobes.
#Ibuybelgian #ikkoopbelgisch #jachètebelge
Belgian designer Line De Deurwaerder founded Dorélit in 2017, after twenty years of working in the fashion business as a production manager for multiple acclaimed brands (such as Rue Blanche, Bellerose, American Outfitters,...). More about Line
Legal information:
Dorélit | Line Trading BV
Begijnhoflaan 432 | B-9000 Gent
Call us on +32 473 93 40 95
VAT BE 0477.346.106
Bank account ING BE27 3900 3950 0273
Contact: [email protected]